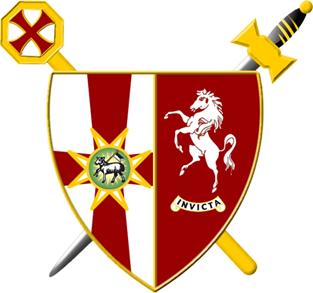 The United Religious, Military and Masonic Orders of the Temple and of St John of Jerusalem, Palestine, Rhodes and Malta in England and Wales and Provinces Overseas

Province of Kent

Buy a Candlemas card in aid of St John of Jerusalem Eye Hospital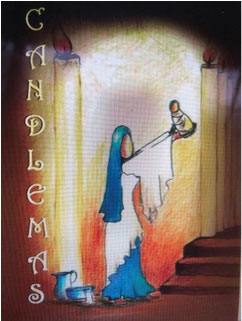 These Candlemas cards are being sold by our Province of Kent in aid of St John of Jerusalem Eye Hospital. Whilst the birth of the baby Jesus was momentous so was the purification of his mother and his presentation for the first time at the Temple.
Candlemas signifies two things and the name itself goes more to the christian practise of taking a year's supply of candles to Church to have them blessed and as it says in the cards, 'For Christians, these blessed candles serve as a symbol of Jesus Christ who referred to Himself as the Light of the World'. However the date coincides with the jewish practice whereby new born male babies were presented at the Temple for the first time when their mothers had been purified.
The image on the card shows a woman holding forth a baby towards 3 ascending steps, there are a series of columns fashioned as burning candles, behind her is a pitcher, bowl and cloth with background colouration which is emblematical of purification.
These cards cost £1.50 each plus P&P, priced at 5 x cards - 1st class + £1.50. 2nd class + £1.32. 10 x cards - 1st class £3.55. 2nd class £3.00.
The whole of the £1.50 will go to the hospital.
Please contact Kt Murdo-Smith  via e mail at robynmurdosmith@gmail.com to place your order.
---

< back